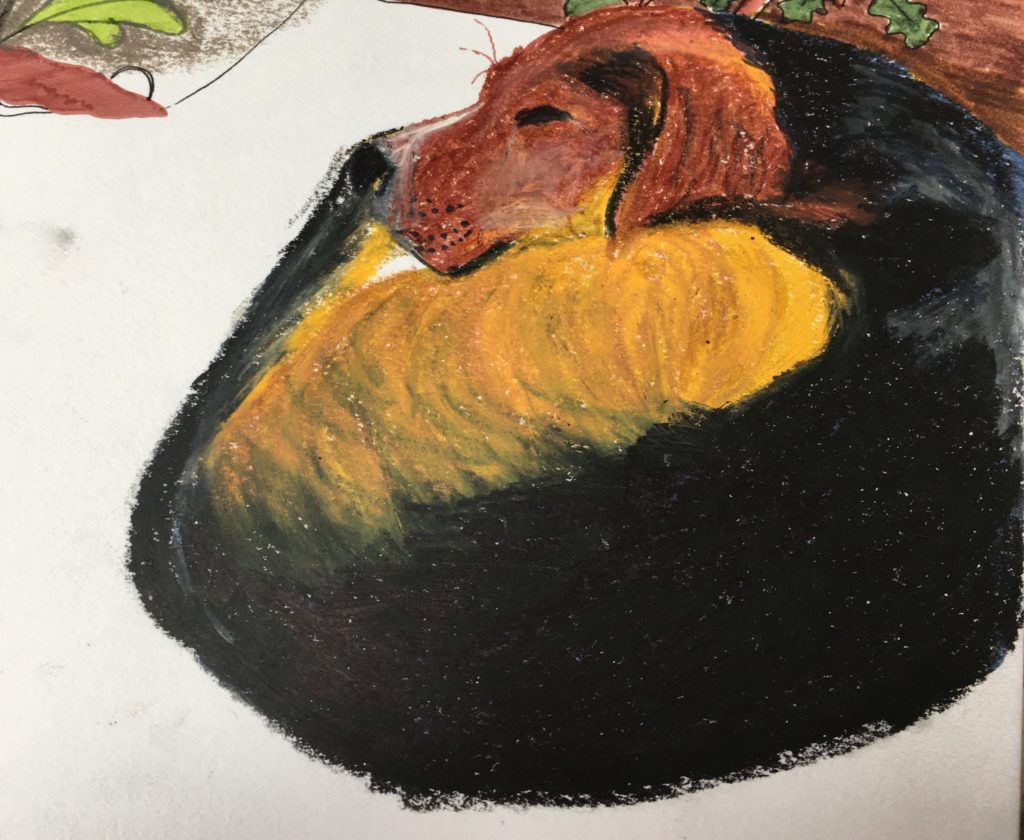 A Hound's Dream
Jack stepped forward. As he placed his left pad onto the prickly surface he felt the harsh contrast with the cold, fresh, smooth surface of the street behind him where his back paws still were. Ahead of him the light was bright and dazzling. A blast of warm, stale air wrapped around his muzzle like a wad of cotton wool. Strong, symmetrical, chemical smells attacked his senses. Sharp, penetrating fumes engulfed his nasal channels and spread into the roof of his mouth.
Slowly he took another step, reluctantly following his human companion. As he moved there was a 'swoosh' noise behind him, which made him start, and now the warm air surrounded him. The calming freshness of the outside was gone. He quickly dropped his nose to the ground. He inhaled deeply. The chemical smells were thick. He searched intently for clues that he could recognise. If he could just find something that made sense.
He lunged towards the wall, away from the centre of the hall. He could feel more secure here. Gradually he started to acclimatise. He was able to pick up more familiar and favourable aromas, smells that helped him steady himself in these unfamiliar surroundings.
At the skirting board he picked up the familiar smell of mouse – a welcome relief, something he understood. He searched for hints of a nest. He was interrupted by a hint of leaf mould and dirt from the trail up behind the school, 'oh that is good' His body was briefly transported to reliving that walk that he knew so well. Moving further along there was the trace of digested, processed dog-food. In his mind he could feel Tally the cockerpoo from round the corner. His tail wagged a little as he re-lived meeting her in the street.
Things were starting to get clearer. He raised his head up from the ground to get a better look at his surroundings…